Semi-auto­matic pipe bending machines
Over­view
Semi-auto­matic pipe bending machines
At the semi-auto­matic pipe bending machines of the TUBOBEND series the bending func­tion runs auto­mat­ic­ally while pipe feed and pipe rota­tion between two bends have to be car­ried out manually.
These machines are par­tic­u­larly used for single and small batch pro­duc­tion, for adap­tion and main­ten­ance works or as mobile bending machines on con­struc­tion sites.
When pro­du­cing small batches of pipe fig­ures the pipe pos­i­tioning unit­with stop­pers will con­sid­er­ably make the work easier, because this device allows exact fastening of the pipe's length and rota­tional pos­i­tion between two bends.
Martin Herz
If you have any ques­tions about semi-auto­matic pipe bending machines, please do not hes­itate to con­tact me!
TUBOBEND 16
pipe bending machine
Max­imum bending per­form­ance (steel pipe): 16,0 mm x 2,0 mm
TUBOBEND 25
pipe bending machine
Max­imum bending per­form­ance (steel pipe): 25,0 mm x 3,0 mm
TUBOBEND 42
pipe bending machine
Max­imum bending per­form­ance (steel pipe): 42,0 mm x 3,0 mm
TUBOBEND 50
pipe bending system
Max­imum bending per­form­ance (steel pipe): 50,0 mm x 5,0 mm
TUBOBEND 60
pipe bending machine
Max­imum bending per­form­ance (steel pipe): 60,3 mm x 4,5 mm
TUBOBEND 80
pipe bending machine
Max­imum bending per­form­ance (steel pipe): 76,1 mm x 6,0 mm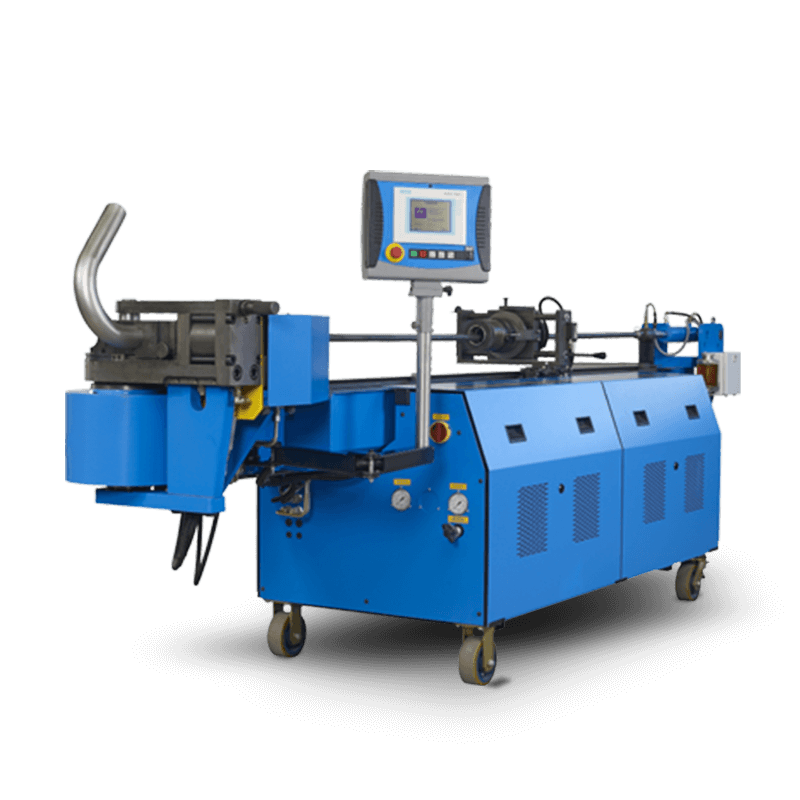 TUBOBEND 90
pipe bending machine
Max­imum bending per­form­ance (steel pipe): 88,9 mm x 6,3 mm
TUBOBEND 90 S
pipe bending machine
Max­imum bending per­form­ance (steel pipe): 88,9 mm x 7,0 mm
(104,0 mm x 3,0 mm)