TUBOFORM A
Pipe end processing machines
TUBOFORM A
Pipe end processing machines
Compact and robust!
The TUBOFORM A pipe end forming machine meets the highest quality requirements in terms of design and processing. It is perfectly suited for series production and flexible one-off production.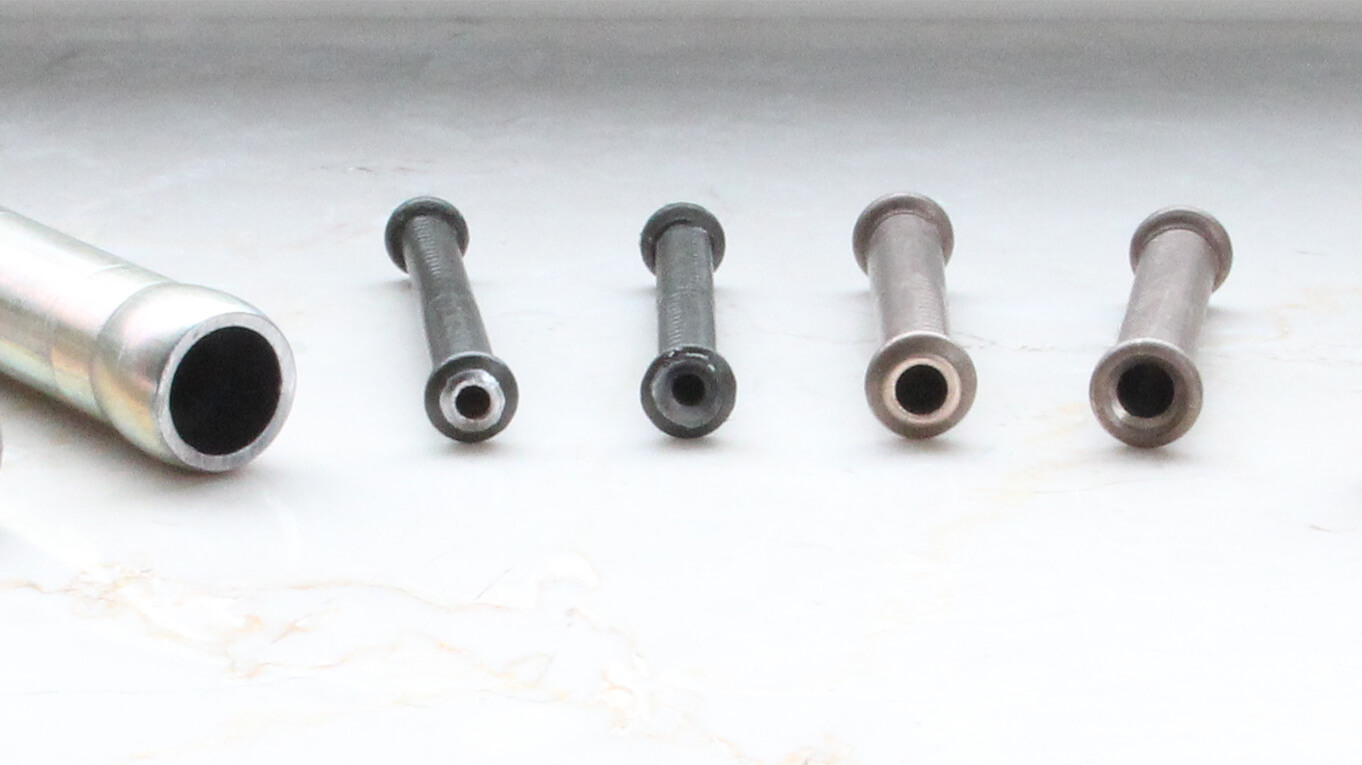 Insight TUBO­FORM A Pipe end pro­cessing machines
Dis­cover the
Pipe end pro­cessing machines
The TUBO­FORM A can be used on a mobile Basis and handle pipe end forming not only flex­ibly but also in a matter of seconds. Pipe end forming is thus effect­ively optim­ized — Right down to the tool change times.
TUBO­FORM A Pipe end pro­cessing machines

Increased flex­ib­ility
Growing system

Risk reduc­tion

Cost reduc­tion
Oper­ating range

Ø 3 — 20 mm
Max­imum forming force

60 kN
Max­imum clamping force

60 kN
Max­imum stroke of the forming punch

40 mm
Dimen­sions, approx­im­ately (WxHxD)

740 x 430 x 710 mm
Weight, approx­im­ately

98 kg
Con­nected load

1,7 kW
Com­pact and rugged table-top machine for axial pipe end forming
Hydraulic clamping for safe fix­a­tion of the pipe during the forming process
Custom-designed and applic­a­tion-spe­cific tooling (forming punch and clamping jaws)
Pre­cise adjust­ment of the pipe stop by means of a con­trol dial with digit roller display
High effi­ciency due to low cycle times
Short set-up times for tooling
Pro­tective cover with safety switch
Oper­ator-friendly and easy to service
Foot switch for trig­gering the forming process
Lub­ric­a­tion system
Martin Herz
If you have any ques­tions, please do not hes­itate to con­tact me.