TUBOTRON 25 CNC pipe bending machine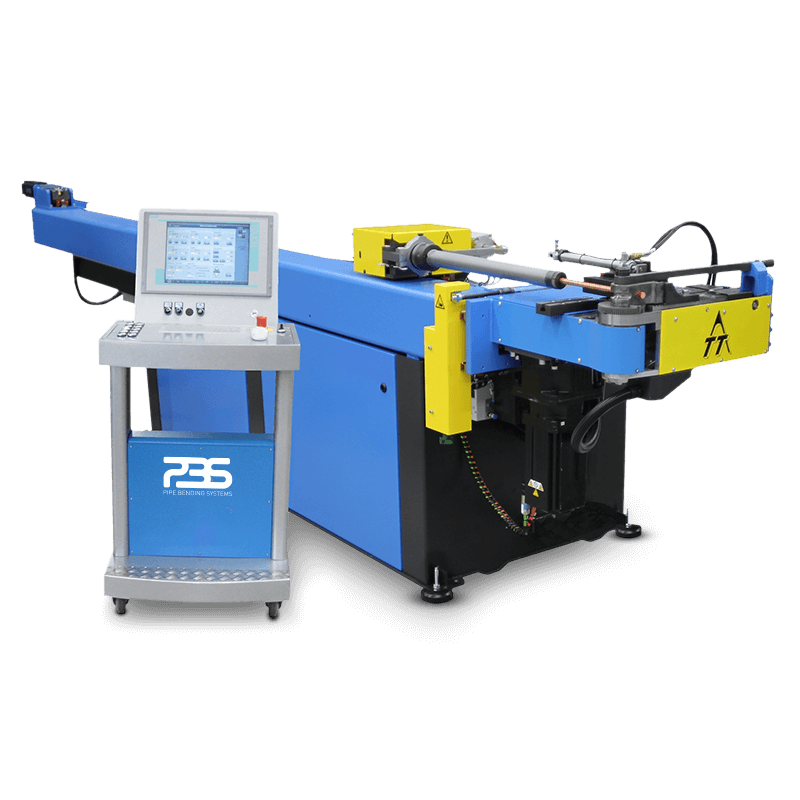 TUBOTRON 25 CNC pipe bending machine
Fully automatic and flexible!
The CNC pipe bending machines of the TUBOTRON series fulfill the highest quality demands regarding design, performance and fabrication. They are perfectly suited for series production as well as for flexible single production of pipe bending parts.
Insight TUBOTRON 25 CNC pipe bending machine
Dis­cover the
TUBOTRON pipe bending machine
By using the most advanced con­trol tech­niques even com­plex pipe shapes can be bent at min­imum cycle times and highest pre­ci­sion. The bending machines are oper­ated via SIMATIC Panel PC or SIMATIC Oper­ator Panel. An inter­face for remote main­ten­ance of the machine con­trol is standard.
TUBOTRON pipe bending machine

Increased flex­ib­ility
Growing system

Risk reduc­tion

Cost reduc­tion
TUBOTRON 25 CNC in numbers
Max­imum bending per­form­ance (steel pipe)

Ø 25,0 x 3,0 mm
Max­imum bending radius

140 mm
Max­imum bending speed

450 °/s
Bending accuracy

±0,05 mm / ±0,05 °
Dimen­sions, approx­im­ately (WxHxD)

3300 x 860 x 1200 mm
Usable lengths, approx.

1800/3000/4500/6000 mm
Weight, approx­im­ately

1500 kg
Con­nected load

Ab 20,0 kW
Com­pact and exposed bending head for max­imum bending space
Pro­gram­mable sequence con­trol with menu-driven user guid­ance via SIMATIC Touch PC
on mobile con­trol board
Servo-elec­tric bending drive
Pneu­matic pipe clamping (mech­an­ical fine adjustment)
Pneu­matic pres­sure die pos­i­tioning (mech­an­ical fine adjustment)
Servo-elec­tric pipe feed and rotation
Pneu­matic long-neck collet chuck allows for pos­i­tioning of the pipe in the pres­sure die area,
with pipe re-grip­ping functionality
Servo-elec­tric and anti­cip­ated man­drel retraction
Auto­matic min­imum quantity man­drel lubrication
Pipe and man­drel support
Inter­face for remote main­ten­ance of the machine control
Fol­lower-type pres­sure die (linear guiding)
Anti-buck­ling system for the man­drel rod
PIPEFAB BE pipe bending software
Pipe length (over man­drel): 1650 mm / 3150 mm / 4650 mm / 6150 mm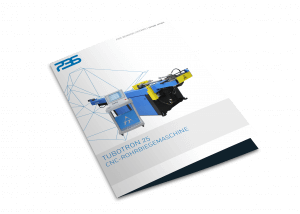 Sophia Kim Börner
If you have any ques­tions, please do not hes­itate to con­tact me.